Volunteer for India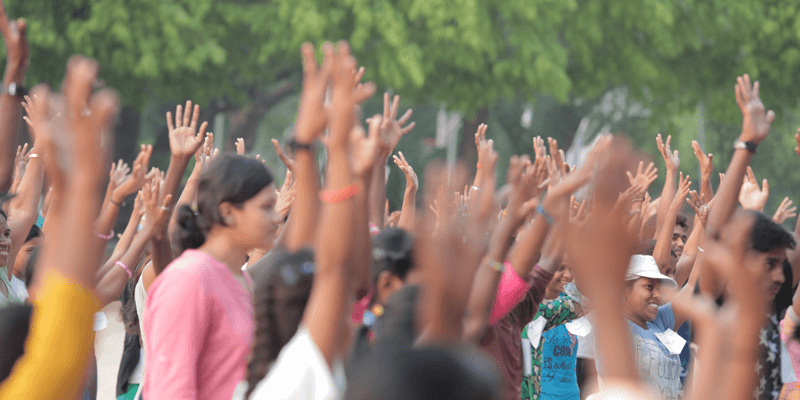 Are you serious about contributing to your community, country, and world?
Do you wish to build your skills to become a changemaker?
Would you like to be part of a network of service-minded people dedicated to helping others?
Katradi in partnership with the U.S. Consulate General in Chennai has created the Volunteer for India program, a dynamic youth volunteer network that contributes to communities across India.
Volunteer for India will launch with a 4-day workshop in Chennai. Each participant will receive a seed funding for orientation and training of other individuals into the Volunteer For India network. Through the course of this workshop, the participants shall learn volunteerism in detail and be inspired to take it forward knowing the ground realities. We envision these participants to be equipped with the knowledge and skills to take Volunteer for India to it's full form.
The roadmap for Volunteer for India from the Vision & Mission to the detailed plan of action shall be sketched by these selected by these participants who have been volunteering in different spheres of our society. They shall be guided by our Program team along with Rishi Moudgil, founder of GreenLight Fund Detroit & University of Michigan Center for Social Impact and Korvi Rakshand, founder of JAAGO Foundation and Volunteer for Bangladesh.
Follow us on instagram to know more about each one of us and our journey.