Katradi, an initiative of Wind Dancers trust (India) and Transformational Sports (USA), uses a combination of art and sport to create empathy based social transformation. We have worked on projects across 30 countries and 5 continents with a range of communities including under-privileged youth, natural disaster victims, religious/ethnic violence victims, sex workers and people with disabilities among others. We have seen firsthand how art and sport use empathy as a powerful tool to effect transformation.
Why empathy?
Transformations, personal and societal, happen in spaces infused with high levels of empathy. This is especially true when exploring themes rooted in conflict and polarized identities that generate strong negative emotions like anger, fear and shame.
Why art and sport?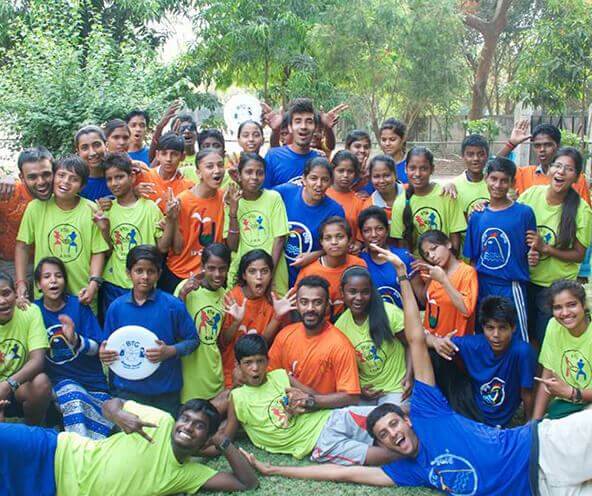 Many forms of art and sport have powerful techniques to generate empathy. Tapping into several of these forms, notably, Bharatanatyam (Indian classical dance), Kattaikkuttu (traditional Tamil theater) and Ultimate Frisbee, the Katradi method has evolved to create positive spaces of transformation.
We have designed, trained and implemented programs for many NGOs, educational and research institutions and government bodies such as Angkor Association for the Disabled (Cambodia), Angkor Photo Festival (Cambodia), CAIMEDE (Mexico), DESH (India), Fabricas de Cultura (Brazil), Les Poussières (France), Magic Bus (India), Maluku Interfaith Institute (Indonesia), Museo d'Arte Orientale (Italy), Museu de Arte Moderna (Brazil), Nature Conservation Foundation (India), Project KHEL (India), Royapuram Government Home for Boys (India), Scholarships for Street Kids (Myanmar), Universidad de Xalapa (Mexico), Vidya Sagar (India), World Vision (Myanmar), Yuwa (India), and so on.